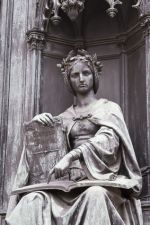 The beginnings of the legal services of the Law Firm Praski, Lipinski, Tyblewska i Współpracownicy Sp. p. dates back to 2001. The Law Firm was founded by attorneys Hubert Praski-Ćwiok and Janusz Lipinski. During its operation a group of partners was expanded by lawyers Monika Tyblewska and Piotr Włudarz.
Our legal group currently has 15 lawyers and includes attorneys, legal counsels, legal counsel and attorney trainees, and legal junior associates and solicitors .
All the lawyers present high level of legal knowledge and have extensive practical experience.
Partners:
Praski Hubert-Ćwiok – Attorney (Managing Partner)
Janusz Lipiński – Attorney (ManagingPartner)
Monika Tyblewska – Attorney
Piotr Włudarz – Attorney